Research & Development




Industry has a need to invest in Research and Development of new products and technologies to maintain their competitiveness. We have a long term experience in R&D work from proposal writing to delivery, management and coordination of national and European funded research projects. The main objectives for future R&D work will be the development of new environmental technology including clean tech, recycling and low cost treatment technologies suitable for the industry.


Research References
Project coordinator for EC research project, Environment & Climate, 1998-2001, ENV4-CT97-0613 "Application for membranes for the tannery industry"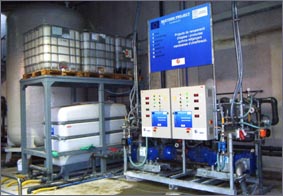 Development of membrane based part
stream recycling technologies